I'll admit, my obsession with Bravo and its "Bravolebrities" is a bit embarrassing — I passed Ramona Singer on Third Avenue once and nearly jumped out of my skin with excitement at seeing those trademark wide eyes in the flesh. But anyone who's invested in just a few episodes of the Real Housewives of New Yorkunderstands that watching these ladies is like eating an Oreo — you know you shouldn't, you know it's not good for you, but you can't stop after just one. Bravo is addictive. Just ask my (very macho) male roommate who, prior to living with me, was blissfully unaware of the Housewives franchise, and now has an opinion on whether or not Luann should have told Ramona she was dating Tom.
To me, one of the best parts of watching the Real Housewives of New York is trying to figure out where these ladies live. Yes, we know Sonja, Ramona and Luann are Uptown girls while Bethenny and Carole are Downtown Julie Brown — but where? In honor of the upcoming season finale, we did some serious sleuthing to bring you the answers. Get ready, because it's turtle time.
Bethenny Frankel
Two-bedroom condo, Soho
Purchased 2015 | $4.25M
Dedicated Bravo fans will remember Bethenny's epic apartment hunt that took place throughout Season 7, when she complained about being "the richest homeless person in Manhattan." The Skinny Girl mogul left behind her four-bedroom, $4.995M condo in Tribeca (and neighbor Jay-Z) in favor of her current digs on Mercer Street, as reported by Curbed.
Sonja Morgan
Five-bedroom townhouse, Lenox Hill
Purchased 1998 | $9.1M
Lady Morgan's five-story townhouse on East 63rd Street should probably be some sort of historical landmark. It is, after all, the place where the idea for a toaster oven cookbook was born. According to The Real Deal, the townhouse has been on and off the market since 2008, with prices fluctuating as much as Sonja's lifestyle brand; from $12 million in 2009 to $7.2 million in 2015. For now, the townhouse is off the market and Sonja's (unpaid) interns have plenty of space to "learn."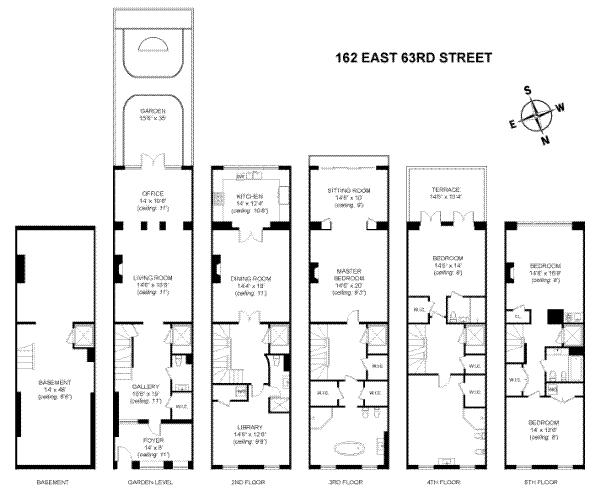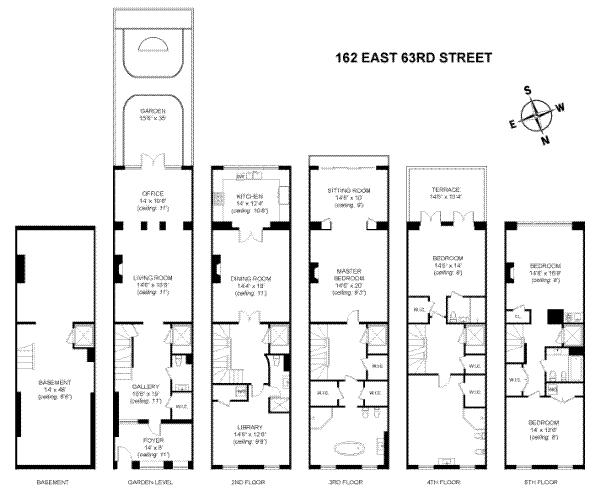 Dorinda Medley
Two-bedroom condo, Carnegie Hill
Purchased 2006 | $1.2M
Dorinda Medley's Upper East Side home was purchased in 2006, the same year StreetEasy was created, so its listing page is tragically devoid of photos — but fear not! BravoTV.com has us covered with an exclusive video tour, led by Dorinda and her daughter Hannah. Because we don't have any listing photos to share (and because I can't resist a good RHONY gif), I'll throw this in for good measure:
Carole Radziwill
One-bedroom condo, Soho
Purchased 2002 | $975K
When Carole first joined the cast in Season 5, her King Street apartment had yet to be redesigned, and her tiny kitchen saw more takeout containers than experimentation with a watermelon radish.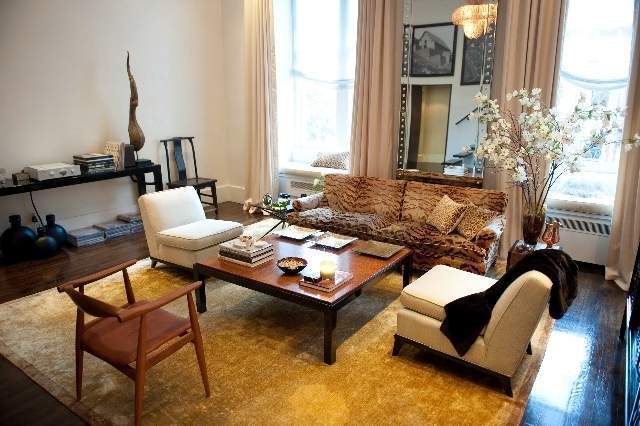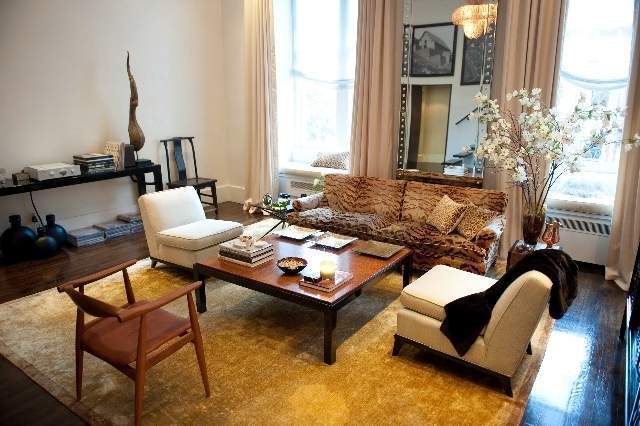 Jules Wainstein
Three-bedroom condo, Flatiron
Purchase date unknown | Rumored $2.7M
While information on Jules' home is missing from both StreetEasy and ACRIS, you can tour her apartment via BravoTV.com here. Though we don't get to see daughter Rio's bedroom, the apartment appears to be a three-bedroom condo that the Daily Mail reports to be worth $2.7 million. Daily Mail also reported that in addition to being in the midst of a bitter divorce, Jules is also facing legal trouble from Apthorp Condo on the Upper West Side for allegedly dodging more than $25,000 in condo fees. ACRIS data shows that the housewife purchased the one-bedroom condo in 2011 for $217,997.
Ramona Singer
Four-bedroom condo, Yorkville
Temporarily listed, 2015 | $4.95M
Ramona Singer's ex-husband Mario put their apartment on the market for $4.95 million following their divorce, only to hand it back over to Ramona at no cost, according to ACRIS data. Whether this was an olive branch or a stipulation of the divorce settlement is unclear, but one thing we know for sure is that Ramona Singer Pinot Grigio is definitely still flowing at this Upper East Side apartment.
Luann de Lesseps
Condo, Upper West Side
Purchase date and listing value unavailable
In a bizarre twist of events, I was unable to track down any specifics on the Countess's former Upper West Side apartment. I was betting she'd be the easiest one to find given all of the digs from her castmates this season over her constantly "leaking" her own stories to the press. Since I couldn't find anything in ACRIS with her or the Count's name, I can only assume she's been renting all these years… kidding, but what would a post about the Housewives be without a little pot-stirring? Apparently money can't buy you class, but it can buy you privacy. The most I was able to dig up is that Luann is living in a three-bedroom home in Sag Harbor.